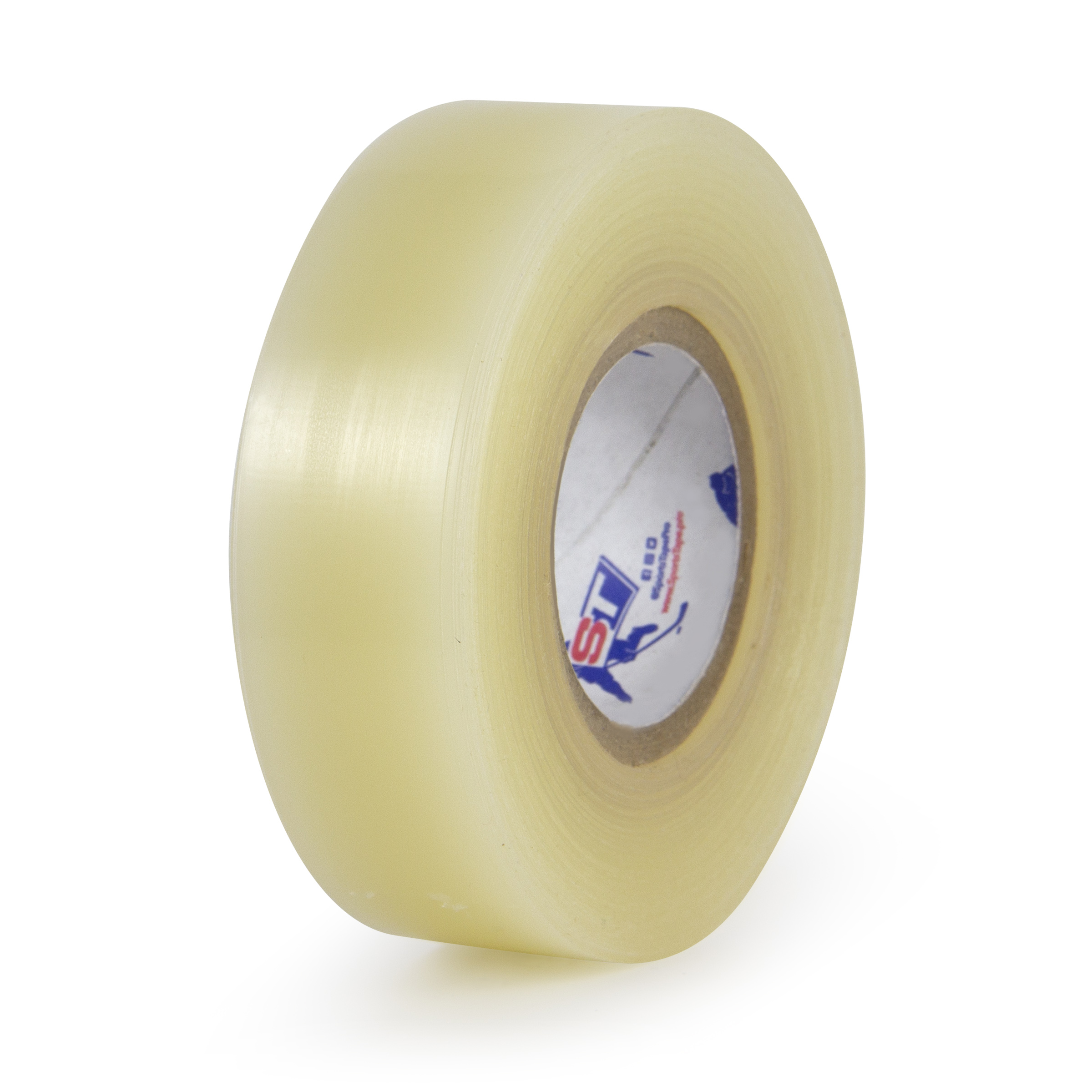 696900
Clear Shin Pad Tape (Colors)

Description
---
Sportstape's shin pad tape is made from a cast polyethylene film and coated with an aggressive natural rubber adhesive.
Benefits
Color
6969012425
6969002425
6969022425
6969052425
6969072425
6969082425
6969102425
6969112425
6969142425
---
Polyethylene film provides a good balance between elongation,
film memory, elasticity and tensile strength translating in
a firm but comfortable hold of shin pads and other equipment.
Product allows the player to skate without any
interference from the tape
The tape construction is designed to be water resistant and
therefore stay well stuck on the surface.